New Release - Mykie B Remix - 2013
Love Our Records presents a new series for 2013 called 'The Unlikely Punch' which will form a compilation of 10 tracks, we will be uploading them one track at a time every week.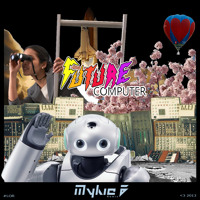 After much indecisions in our office. We have finally chosen this exclusive remix from our newest signing Mykie B to our first release of 2013.
Human Machine regularly churned out remixes and 2 eps for Lor in 2012 but now its time for the computer man to sit back and be remixed by the boy from Brooklyn.
Mykie B will be releasing his 'Fresh Chocalate' single with remixes from Human Machine, Endoflevelbaddie and Drartz on Love Our Records ASAP!
https://www.facebook.com/noiseandpixel