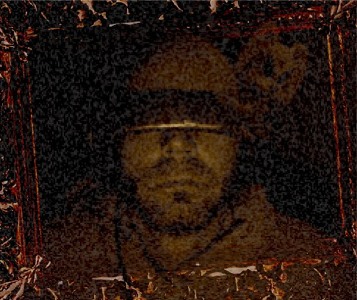 http://twitter.com/#!/immenji
if you like what you hear and are serious about music, I would love to work with others on remixes and am also looking to be picked up by a label to help with the cause and keep me in the studio more where I make my passions turn to sound.
All live sets are currently done using ableton live with an apc 40 and small midi key controler. my songs are not made ahead of time, just the loops are. all timing changes and effects are done on the fly to make every performance original and with the vibe of the crowd in
mind.
Men-Ji's birth into the electronic music scene came about in New York City in the spring of 1998. He got his first exposure to the culture that would in time change his life forever. The pulsating sound he could hear walking down the street before he got to the club hypnotized him. Once inside it was like stepping into an alternate universe, full of lights, lasers, visual effects never seen before, and the sounds that will be stuck in his head for the rest of his life. He went head first into a new culture that altered his perception of the changing world around him.
Two years later he bought turntables and a mixer, isolated himself from the outside world, and after practicing for hours every day like it was a religion, he was blessed with his first opportunity to play in front of a crowd. The feeling that overcame him at that time was an untouchable high that could never be duplicated. Right at that moment he knew he was hooked. Even when he wasn't behind the decks, the beats were reluctant to leave his mind. This even for a short time managed to give him a slight case of insomnia because he would be thinking of different ways to mix records while trying to get to sleep at night.
Menji has had the honor of being on the bill with such acts as Adam X, Venom, Skylab 2000, X-Dream, DJ Circuit Breaker, Hectic, the list goes on…
In 2003 he started producing and remixing with his computer. The combination of producing and being a DJ was finally enough to get his fix. He finally had all the outlets he needed to fuel his creativity. All his spare time has been put into developing a unique and diverse sound. Every performance he has done has been an original piece of art that could never duplicated, diverse sets that have branched over every genre of electronic music that exists to this date.
for booking info please contact at:
immenji@gmail.com
feel free to add me on facebook as well!
Cheers!
and I'd love to hear any mix sets with any of my songs in it to hear how others adapt my art to there own!
Latest tracks by Men-ji
Smooth glider-original mix
by
Men-ji